Products
C&L Sanitation, Inc. provides a wide range of products that will meet, and exceed, all of your portable restroom requirements. From short and long term rentals to small projects and huge events, we have you covered.
Products offered by C&L Sanitation, Inc. include:
Portable Restrooms
VIP Restrooms
ADA Compliant Restrooms
Portable Sinks
Restroom Trailers
Portable Showers
Fresh Water Systems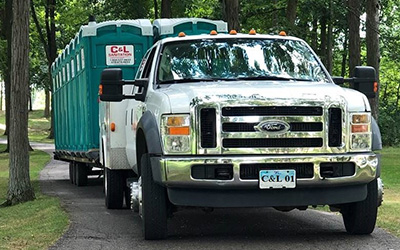 Find out how we can make your next construction project or special event a profitable, comfortable and compliant success by talking to one of the friendly and knowledgeable team at C&L Sanitation, Inc..