Portable Sinks
Ensure your guests, visitors, workers, or attendees have access to full hygiene with a portable sink solution from C&L Sanitation, Inc. We offer a range of portable sinks that are suitable for any occasion from upscale events to busy work sites.
Our portable sinks are ideal for:
Temporary sales offices
Contractors offices
Catering companies
Fairs and special events
Food vendors
Disaster relief
Choose from one of three portable sink options to meet your specific need:
Sani-SinkTM
The Sani-SinkTM is a portable hand washing station and water unit and is now available to rent through C&L Sanitation. With a standard electrical hookup, this portable sink provides heated hand washing water with no maintenance required. Simply change the 5 gallon sealed water jug as and when needed.
Benefits of the Sani-SinkTM
Standard electric hookup
Self-contained hot and cold portable unit
Approximately 45 - 60 uses with each water container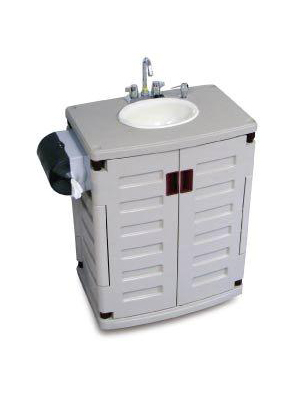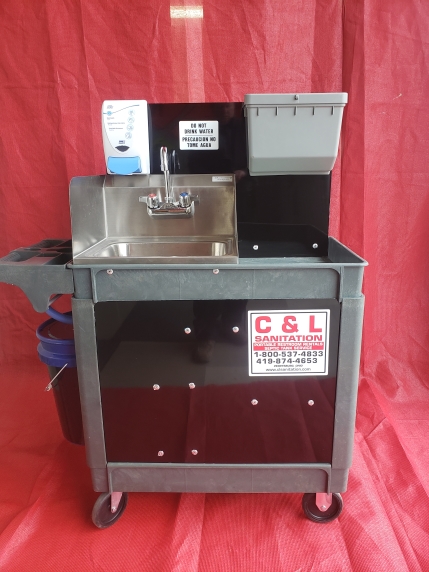 The Sani-SinkTM is the perfect companion for our portable restrooms and a welcome amenity at any event.
Tag A Long Sink
Looking for a versatile freestanding hand wash station that is perfect for small to medium-sized events or sites, look no further than The Tag A Long Sink.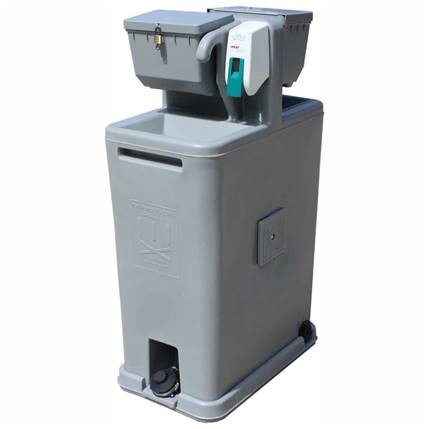 Features Include:
24-gallon fresh non potable water capacity
24-gallon gray water capacity
Foot pump operation
Designed to accommodate complete forearm washing
Dual, molded-in spigots make for a vandal-discouraging design
Large cutouts make the powerful foot pumps easily accessible, even for users in heavy work boots
No risky bags or bladders
Fresh water compartment is easily removed for regular sanitizing
Two spray soap dispensers
Two lockable paper towel dispensers
1.8 gallon per minute foot pump
Two Station Sink
Compact and self-contained, the two station sinks come equipped with fresh non potable water, soap dispenser and paper towels.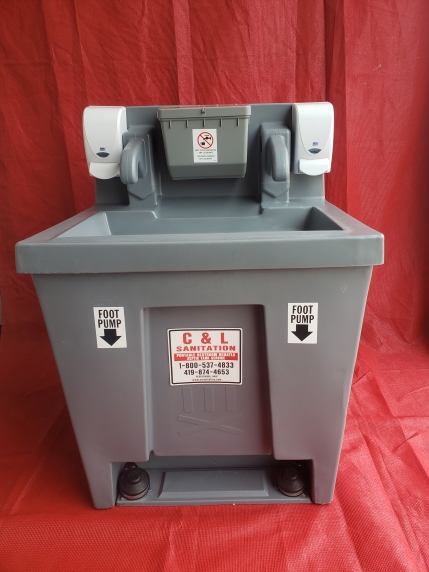 The Two Station Sink with 45 gallon capacity is designed to accommodate approximately 100 – 150 hand washings.
Talk to C&L Sanitation, Inc. today to find out more - our team will be more than happy to advise which of our portable sinks is the right fit for your needs.