Construction Site Restrooms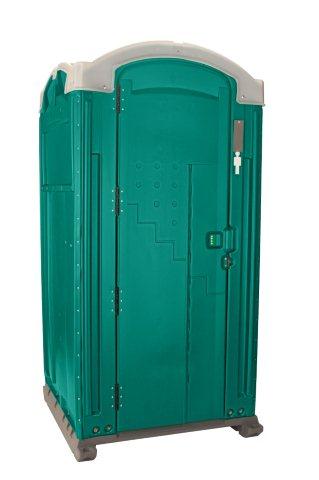 Portable restrooms are the primary sanitation facility for the construction industry. Contractors realize that when employees have to leave the job site or walk too far to use restroom facilities it costs money. The average time needed, including travel to make one off-site restroom usage is 7 minutes. If you divide a worker's pay plus benefits/hour by 60 minutes you'll discover the cost for each minute of restroom usage.
C&L Sanitation, Inc. is well respected throughout the industry for providing timely and thorough service. Our service personnel are Health and Safety Certified by PSAI. Our team has years of experience and we will apply our knowledge and experience to meet your needs.
Portable field sanitation is cost effective and provides a dignified, healthful and dependable sanitation system to any location.
The following table indicates how many portable restroom facilities are needed based on the number of employees.
| Number of Employees | Min number of restrooms (if serviced once p/w) |
| --- | --- |
| 1 to 10 | 1 |
| 11 to 20 | 2 |
| 21 to 30 | 3 |
| 31 to 40 | 4 |
| Over 40 | 1 additional facility for each additional 10 employees |
The Occupational Safety and Health Agency (OSHA) requires sanitation facilities at all work sites in the United States.
C&L Sanitation offer quality service and state of the art equipment. Each portable unit is vacuum cleaned, EcoLabs washed, charged with deodorizer and stocked with tissue product, both prior to delivery and at each service. Extra service is available 7 days a week.