ADA Compliant Restrooms
C&L Sanitation, Inc.'s ADA Handicap Portable Restroom is ADA Compliant and a must for any outdoor event.
Benefits of the ADA Compliant Portable Restroom
State Mandated ADA Compliant
Ground level entry eliminates the need for a ramp
Interior space allows enough room for a wheelchair user to turn and transfer to the seat
Inside door latch with occupancy indicator
Superior ventilation keeps unit fresh even with high use and in hot climates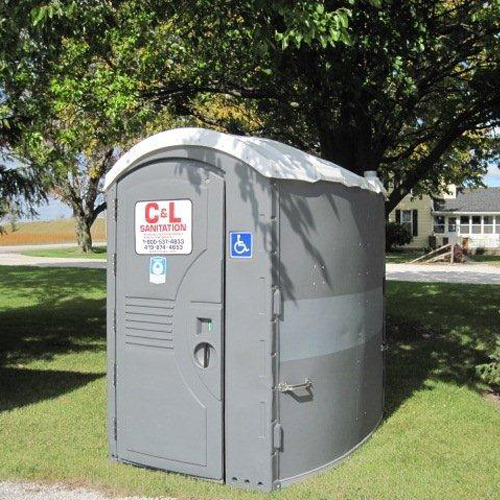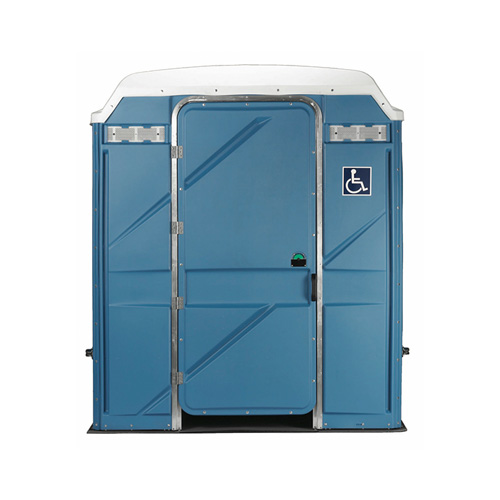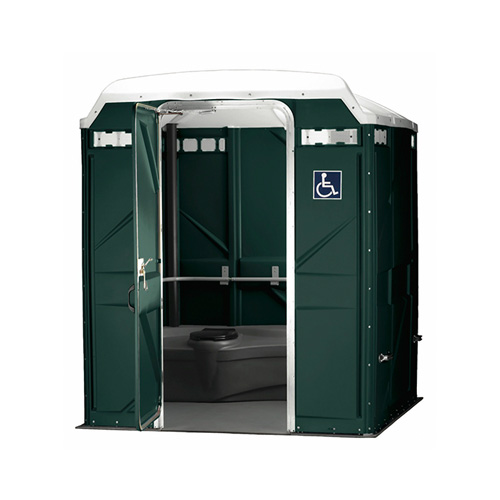 ADA Compliant Portable Restroom Specifications
Height: 90 ¾"
Width: 77"
Depth: 77"
1 unit = 150 uses
Ensure your event caters to the needs of all your attendees or guests with the ADA Compliant Portable Restroom. Contact us to get a quote today.