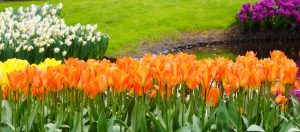 Don't let the dreary days of early 2019 fool you!  Spring is just around the corner, and here at C&L Sanitation, we are gearing up for another busy year of supplying our customers with portable toilets, restroom trailers, portable sinks, and portable showers.
For the last 30+ years, C&L Sanitation has consistently served the outdoor event requirements of northwest Ohio and southeast Michigan.  Whether it's a graduation party, family reunion, wedding, or a good ole backyard barbecue, you can count on us to provide your portable restroom needs. 
C&L is also the leading provider of portable restrooms for the construction trade.  If 2019 is the year for building your dream home or just making an addition to your present home, we can provide portable restrooms for the construction crew(s).  Call us or email us for a quote today.