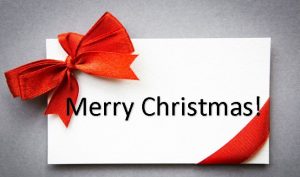 As we begin the annual season of celebrating, we're reminded that the season's real gift is not the tinsel and ribbon on a present, but the friendships and family ties we've cherished over the years.
At C&L Sanitation, we, too, are reminded of the many friendships our business has cultivated over the more than 50 years in the portable sanitation business.  We can't get together for a big celebration, but we can extend our heartfelt appreciation to all our customers for their confidence in C&L.  We are proud to provide you with portable restrooms, restroom trailers, and septic pumping services for all your festivals, private parties, fundraisers, and other events.  Your trust and continued support of C&L has helped our company grow into one of northwest Ohio's most recognizable names in the portable restroom industry.
The glitter and tinsel on the tree might sparkle and the colorful ribbon on the gifts below it may be attractive, but the real treasure this holiday season is the family and friends surrounding you.  From our C&L house to yours, Merry Christmas and may blessings abound in the New Year.