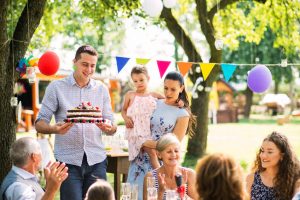 Summer is the perfect time for outdoor gatherings, events, and celebrations. Whether it's a holiday, family picnic, a music festival, or a wedding, having access to clean and convenient restrooms is crucial for the comfort and satisfaction of your guests. That's where portable restrooms come in, providing a practical and affordable solution for outdoor sanitation.
Portable restrooms are mobile units that are easily transported to any location and set up quickly. They are self-contained and most do not require any external plumbing or electricity; this makes them ideal for outdoor events in remote locations. They are also available in a variety of sizes and styles, from basic single units to luxury models with multiple stalls and amenities.
If you're planning a summer event, renting portable restrooms should be at the top of your to-do list. Here are some of the benefits of using portable restrooms for your outdoor gathering:
Convenience: Portable units offer a convenient and accessible option for guests to use the restroom without having to travel far from the event.
Hygiene: With regular cleaning and sanitizing, they can provide a clean and hygienic option for guests, especially in areas where there are no permanent restrooms available.
Cost-effective: Renting restrooms is usually far more cost-effective than building permanent restrooms for a one-time event.
Versatility: Portable restrooms are used for a wide range of outdoor events, from small gatherings to large festivals.
When searching for portable restrooms for your event, be sure to look for a reputable rental company, like C&L Sanitation, that offers quality units and reliable service.
The essential part of any outdoor event, portable restrooms provide a practical and affordable solution for outdoor sanitation, ensuring that your guests have a comfortable and enjoyable experience. With a little planning and the team at C&L Sanitation, you can provide a convenient and hygienic option for your guests to use the restroom, no matter where your event is held.  Contact us today for help with your event!