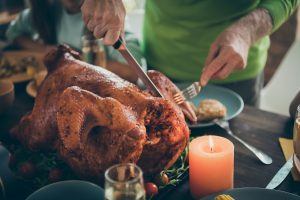 Here we are already at the end of autumn and the beginning of the holiday season at C&L Sanitation.  Our thoughts naturally turn to family, friends, and business associates as we reflect on our many blessings throughout the past year.  As a company which has operated in northwest Ohio for 40+ years, we are forever grateful for the loyalty of our customers and the opportunity to serve your portable restroom needs.
We are thankful, too, for our hard-working and dedicated employees who many times work long hours (and weekends) to provide clean and sanitary portable restrooms at festivals and charitable events.  They represent C&L Sanitation with professionalism and are proud of the service they provide.  The same is true of our customer service staff—knowledgeable and courteous—and always ready to answer your questions.
Thanksgiving is our country's reminder to be thankful at least one day a year.  At C&L Sanitation, we try to remember that it's never out of style to be thankful and grateful all year long.  Happy Thanksgiving!