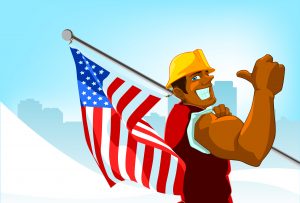 For over 40 years C&L Sanitation, Inc. has employed drivers, mechanics, yard workers, technicians, and office workers.  They work proudly together as a team to provide a variety of portable restroom products and septic tank pumping.  They represent C&L with professionalism and courtesy and are proud of the service they provide to people in northwest Ohio.
As we reflect on all the events of this past summer (and autumn events just around the corner), we give a big Labor Day thank you to all our employees (including our valuable summer crew of college students) who many times worked weekends and late nights to assure that our portable restroom units are clean and sanitary and always ready for the next day's festivities.
As we celebrate Labor Day, we acknowledge the contributions of the American worker, and especially the contributions of our own C&L Sanitation staff who exemplify customer service, hard work, and the pride that comes with a job well done.