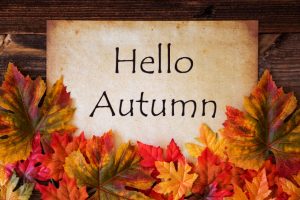 Nobody needed to look at the calendar to announce the first day of autumn!    Just like that—northwest Ohio was experiencing cooler temperatures, the sun set earlier, and there were "splashes" of orange and red on the trees. What a perfect time to enjoy nature's bounty in our neck of the woods!
Northwest Ohio is home to some of the nicest parks, biking and walking trails, orchards, pumpkin patches, nature preserves, and recreation areas in all of Ohio. While you're exploring the great outdoors, don't be surprised to see the familiar C&L Sanitation, Inc. sign on a portable restroom!  For over 40 years, our customers have come to trust the very recognizable teal-colored portable restroom at a variety of outdoor events.  Our customers know that C&L means a clean and sanitary portable restroom and/or restroom trailer.
So get out there and enjoy a beautiful fall day!  If your outdoor adventure requires the use of a portable restroom, you can count on C&L Sanitation to provide convenience and safety.