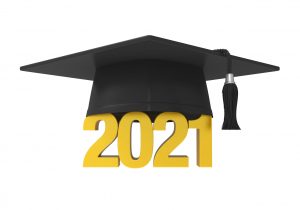 Are you the parent of a graduating senior? Do you find yourself staring at your son or daughter's picture these days and saying to yourself, "how could it be that only yesterday I was saying goodbye on that first day of kindergarten. And already it's high school graduation?"
Graduation is an occasion to be celebrated with family and friends. If your party plans are at your home, garage, back yard, or even a local park, be sure to include a portable toilet (and possibly a hand washing station, too) for the comfort and convenience of your guests.    Our portable restrooms meet and even surpass the strict standards of local and state health departments.  Our service personnel are PSAI (Portable Sanitation Association International) certified.  With over 40 years in the portable restroom business, C&L sets the standard for cleanliness and customer satisfaction.
Give us a call today.  C&L Sanitation has just what you need for your party to be remembered by family and friends as a special day in your child's life journey!