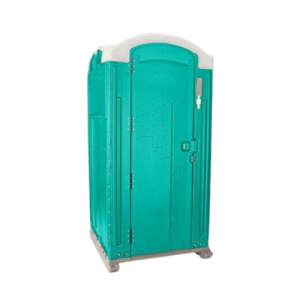 In your travels throughout northwest Ohio, you've probably seen C&L's portable restrooms with the familiar C&L Sanitation logo.  After all, we've been continuously in business for 40+years!  What you may not realize is that C&L's signature teal-colored portable restroom is just the beginning of our extensive product line!
C&L recognizes that certain events require a restroom with classic comfort and style.  We can provide several possibilities beginning with the Luxury 10 Model which features flushing toilets, quartz countertops, vessel sinks, and woodgrain floors.  The Cottage Trailers Series offers banquet hall style features such as stainless steel sinks, classic stall doors (with locking handles), AM/FM radio, and woodgrain floors.  The Urban Style Trailer is C&L's most elegant of restroom trailers and features many of the above amenities but also large mirrors and cathedral arched stall doors.  Pictures and detailed descriptions of all our restroom trailers are included on our products link.
Regardless of your portable restroom choice, our customers know they can count on C&L Sanitation to provide clean and comfortable restrooms with options available to meet their event needs.  Contact us and talk to our knowledgeable customer service representatives who can answer any of your questions and help you choose just what you need.