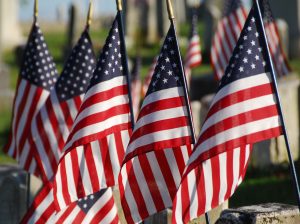 Here at C&L Sanitation we proudly celebrate Independence Day.  We call it the "4th" and look forward to a holiday with parades, picnics, and of course, fireworks!  While you're participating in your Fourth of July festivities, chances are you'll find a C&L portable restroom nearby.
For over 40 years, parks, communities, businesses, and private individuals have used our familiar teal-colored portable restrooms for their parties and picnics. At C&L, we pride ourselves on providing the comfort and convenience of a restroom that (as our customers will attest) has set the "standard" in the sanitation industry.
So, go ahead--wear your "stars and stripes," and proudly wave the "red, white, and blue!"  Celebrate the "246th" birthday of the United States!  We at C&L Sanitation will be proudly waving with you!