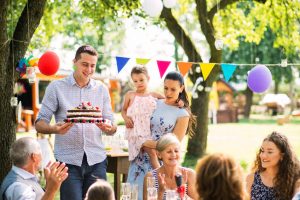 Some special events are just that—"special"!   Maybe a successful fundraiser for a charity?  Possibly a corporate event with visiting dignitaries, or an outdoor wedding or rehearsal dinner?  What if your event requires handicapped accessibility?  C&L Sanitation has just the special restroom for you and your guests!
C&L's "special" line-up includes the Luxury 10 Model features flushing toilets, AC/heat, and quartz countertops and woodgrain floors.  The Cottage Trailers are also air conditioned (and/or heated) and feature classic stall doors with locking handles.  The Urban Style Trailer is C&L's most elegant restroom trailer and features many of the above amenities but also large mirrors, cathedral arched doors and the classiness of banquet hall style restrooms.  The ADA+2 Restroom Trailer adds luxury to handicapped accessibility with low-entry platforms, occupancy indicators, and low level outdoor lighting.   All of C&L's restroom trailers are explained in on our "products" link.
Still not sure of what you need?  Call us or email us today to talk to our customer service people who can answer your questions and help you choose the option to fit both your guest list and your budget.